Porodila sam se juna 2018. godine, sa nedelju dana zakašnjenja. Indukovana sam u bolnici, a kasnije su mi dali epidural. Činilo mi se da porođaj traje beskonačno dugo, a za to vreme otkucaji srca mog sina su opadali. Odveli su me na hitan carski rez, gde je konačno svet ugledao moj sin – čisto savršenstvo.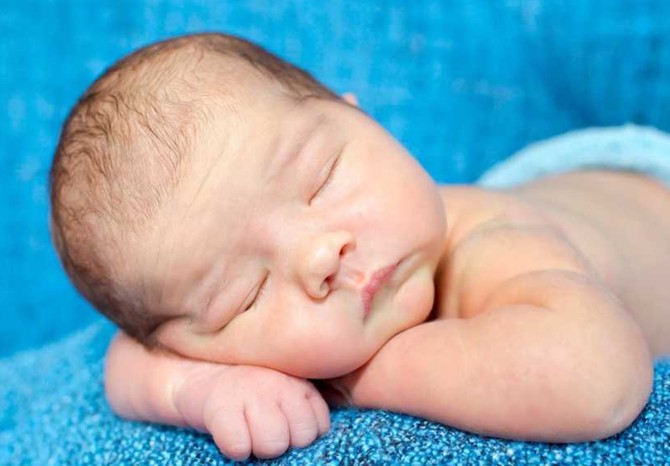 Tako svoju priču počinje Lindzi Nidov, mama i domaćica iz Klivlenda koja stoji iza bloga o majčinstvu reallifemomblog.com.Njenu priču prenosimo u celosti.
Dan pre nego što će nas otpustiti iz bolnice, sestra koja je pregledala bebu me je pitala: "Vi ste, naravno, znali da on ima šum na srcu?". Nismo znali. Odmah je poslat na testiranje i tada nam je rečeno da pati od stanja po imenu Tetralogija Falot. Za to nikad ranije nisam čula, ali sam ubrzo saznala da je u pitanju srčana mana koja bi trebalo da može da se otkloni operativnim putem.
Naravno, jedva sam čekala da profesionalni fotograf slika bebu. To sam odavno isplanirala i ugovorila. Dok smo razgovarale, a ona ga fotografisala, rekla sam joj da moj sin boluje ot tetralogije falot. Ispostavilo se da i njena ćerka pati od istog stanja.
– Uživaj u njegovim golim grudima sada, dok još možeš. Uskoro će na njima biti doživotni ožiljak – rekla mi je.
Umesto da prve dane majčinstva, kao što sam zamišljala, provedem zbližavajući se sa sinom, jurili smo po bolnicama. Sećam se jedne vrele letnje večeri, moj muž je iscrpljen zaspao na kauču, a ja sam bila besna i frustrirana jer je beba stalno plakala, celog dana i cele noći, šta god da sam probala da uradim. Kasnije sam saznala da postoji "tet spell", stanje u kome dete poplavi, a može i da se onesvesti usled svog stanja. Ispostavilo se da se te večeri desilo upravo to, ali mi smo imali sreće da beba ostane pri svesti.
Najgori dan u mom životu bio je 31. avgust 2018. godine, kada je imao operaciju na otvorenom srcu. Imao je samo devet nedelja. Na svu sreću, sve je prošlo kako treba. S jedne strane sam bila presrećna zbog toga, a s druge užasnuta što mu je takva operacija uopšte potrebna.
Danas, moj sin je zdrav, koliko god može da bude sa srčanim defektom. Mršav je za svoj uzrast, ali radimo na tome. Teško je nositi se sa time, teško je kada vam prvo dete ima takvu dijagnozu jer ćete se uvek pitati da li ste vi možda u nečemu pogrešili. Tako se ja često pitam da li je moj napad panike u trudnoći njemu izazvao srčanu manu. Onda, kad poraste, pitate se da li previše spava jer mu je srce slabo. Da li mu previše ugađamo zbog bolesti? Da li treba da ga šaljemo na sport ili ne? Rečeno nam je da ne bi trebalo da više bude bilo kakvih napada, ali ipak strahujemo od njih. Svakog dana, kad ga kupam, gledam u taj ožiljak. Izgleda kao znak uzvika. To je moj svakodnevni podsetnik da će moje dete do kraja života morati redovno kod kardiologa i da će mu trebati još najmanje jedna operacija. U međuvremenu, nas dvoje dajemo sve od sebe da mu omogućimo potpuno normalan život, u kome neće osetiti posledice stanja sa kojim je rođen.